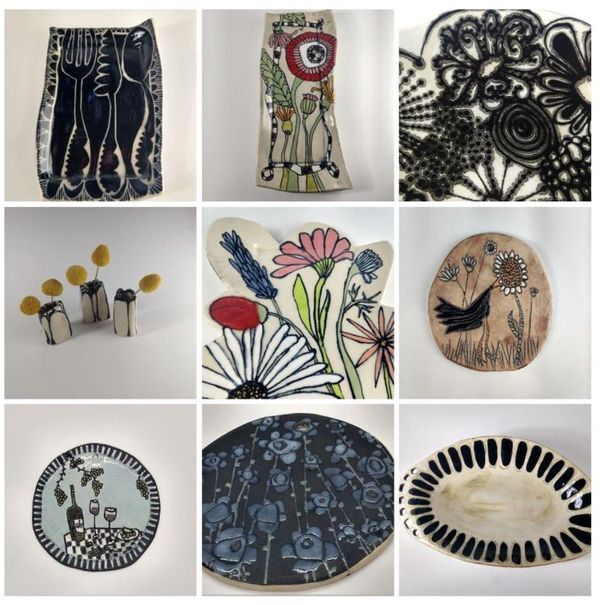 AUSTIN POTTERY GALLERY
Austin Pottery Gallery, 5442 Burnet Road, Austin, TX. A selection of my one-of-a-kind ceramic work is available in the gallery.
Austin Pottery Gallery
There's something for everyone in the Austin Pottery Gallery—whether you're looking for that perfect mug or a unique sculptural piece for your coffee table, you'll find it here. All of the artists are based in Central Texas or tied to the AP community in some meaningful way.
We're pleased to be the Austin retailer for Sunset Canyon Pottery. You can visit us to see various glaze designs and forms in person and place custom orders directly through our gallery.
Check out our Gallery Artists page to see some of the styles you'll find when you come in and shop.