Lisa Pettit
My love for drawing since childhood and my background as a graphic designer play an important role in directing my art. With each medium, I outline my subject or doodle, then revel in the exploration of adding textures, features, colors, and distractions to breathe life into the scene or piece. This vitalization of the image adds an unplanned element of fun to each piece and is one of the most enjoyable parts of creating them.
I took my first printmaking class in the fall of 2001 and sold my prints, cards, calendars and coasters at various art markets and local shops around Seattle, WA. In 2010 after a move to Alexandria, Virginia, I discovered a whole new canvas when I signed up for a ceramics hand-building and surface design class at The Art League.
I continue to create in my own studio with clay, paper, and wood. In 2019 I illustrated, painted and finished the boards for my own studio stairs. Each day the details in these stairs inspire me and have led me to do other works on wood too, including custom projects.
I have a Bachelor of Fine Arts in Graphic Design from Moorhead State University in Minnesota.
Besides art, I love dogs, biking, travel, kayaking, diving, and gardening.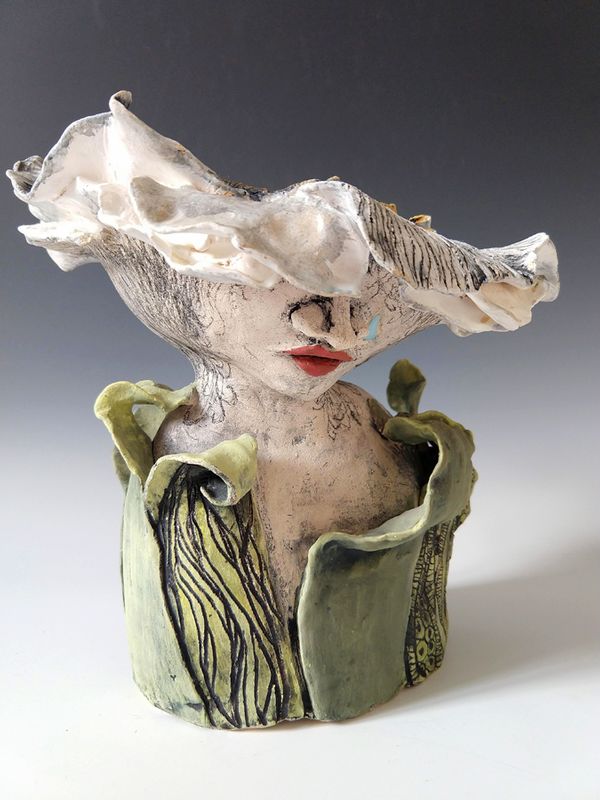 Professional Organizations